Welcome to NAPPERON
Personalize a room
Step 1: I choose my cut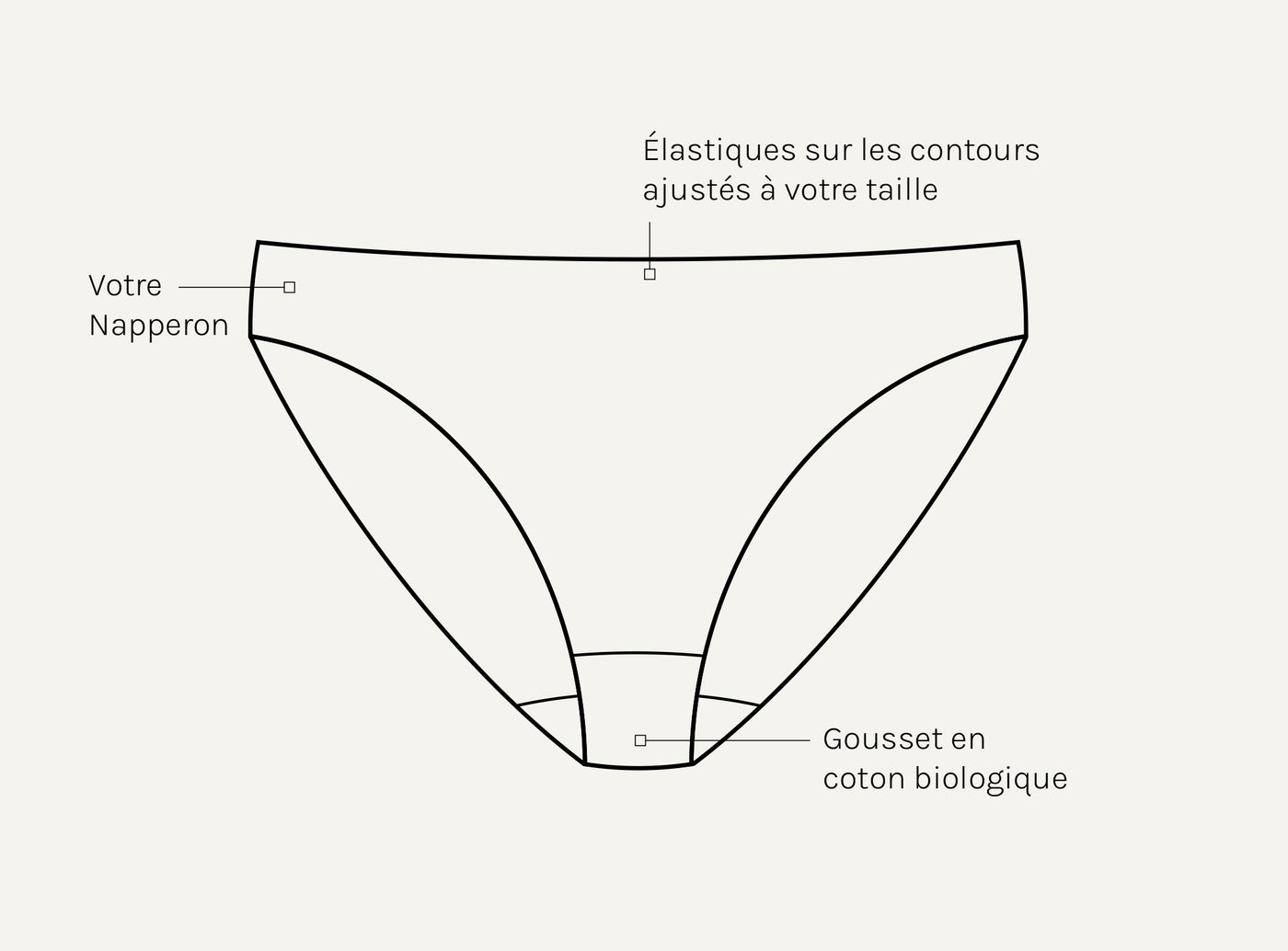 Our panties
🍑 The Mimi
The mimi is a classic, slightly bouffant cut.
It is designed to be worn low but everyone is free to position it wherever you want.
from 32 to 46 (for the moment)
Our panties
🔥 The Sexy
The sexy is designed for those who like more high-waisted panties. Depending on the size of your bust, it will sit more or less just below your navel.
It is more indented than the mimi but it remains very light. The elastics on the sides free the hips and give it that sexier side.
from 32 to 46 (for the moment)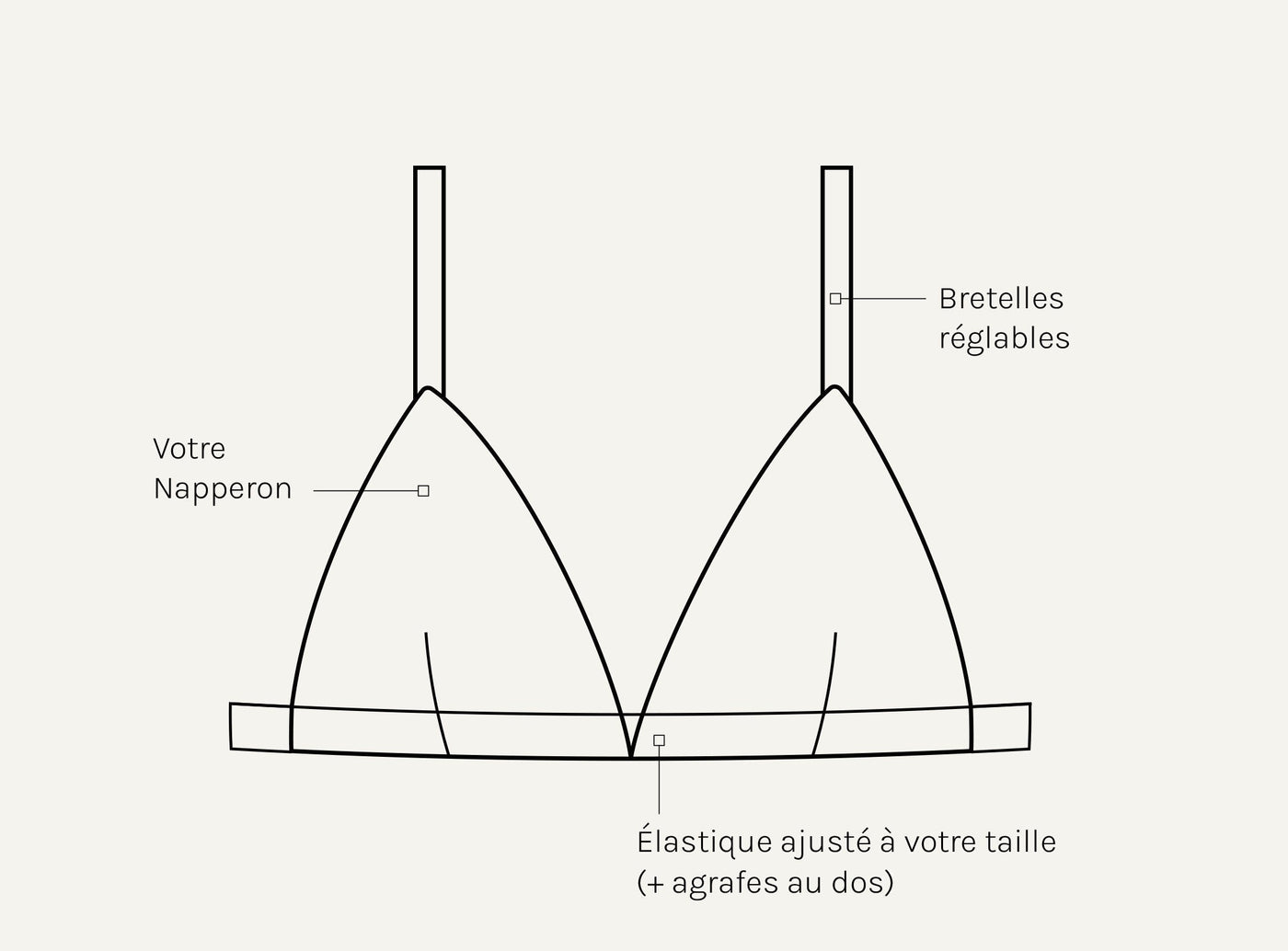 Our bras
🍒 The Light
The lightweight one is a flexible triangle model, without any particular support.
However, if you have rather large shoes, we adapt the size of the straps, elastics and hooks so that you feel comfortable.
From 70A to 100F (for the moment)
Our bras
🍐 Maintenance
Support, as its name suggests, is more suitable for those looking for support but without feeling oppressed !
Without underwire or shell, a simple reinforcement under the breast allows you to support your chest as pleasantly as possible.
From 80A to 100F (for the moment)